Tailored to the needs of sport, corporate, community and volunteer organizations, PRSS Principal, Ozzie Sawicki provides keynote addresses, speaks on client defined topic areas, and facilitates seminars and workshops in a number of areas including:
Innovative executive coaching sessions, including leadership skills, interpersonal and professional communication, performance management, organizational effectiveness, conflict management, effective team building, and strategic thinking, planning and implementation;

Core topics focus on leadership, teamwork, performance, planning for success, and work / life balance;


Sessions reflect Ozzie's extensive experience in national and international sport, key industry sectors, major event management, and volunteerism;

A member of the Canadian Association for Professional Speakers (CAPS), Ozzie provides game changing sessions to sport, corporate and volunteer audiences.

Ozzie is available for travel anywhere in Canada and internationally.
If you or your organization are interested in booking Ozzie for a keynote address, half-day, full-day or multi-day session, please send a request to info@pozitiveresults.ca, including details of your event, location and contact information. A speakers package will be sent upon contact.
2017 Recently Completed Speaking Engagements:
June 13, 2017 - 21st International Symposium of Adapted Physical Activity, Daegu, South Korea

 (Co-Presented with Brandi Heather)

Topic:

 

Play 2 Podium: The 

Three Conceptual Requirements for a Successful Adaptive Pathway

The objective of the presentation is to consider three key conceptual areas that collectively demonstrate the pathway of progression for a typical adaptive participant in sport and recreation. Of significance is that each of the three areas has distinct merit as to its process of engagement and implementation for each individual participant, and is critical to creating an optimal opportunity to advance from the introductory levels of sport and recreation through to advanced individual end goals and opportunities.

   

March 25, 2017 - Adaptive Physical Activity Symposium, Mount Royal University, Calgary, AB, Canada

Topic:

 

Para-Snowboard—An LTAD Strategy for Creating a New Paralympic Sport (10:00-11:00 am)

March 23, 2017 - Adaptive Physical Activity Symposium, Mount Royal University, Calgary, AB, Canada (Co-Presented with Brandi Heather)

Topic: Introduction to Para-Sport Development and Coaching (9:00 am-12:30 pm)

March 21, 2017 - GeoAlberta 2017 - Hyatt Regency Downtown, Calgary, AB, Canada

Topic 1: Keynote - Perform in the Moment, Take Pride in the Journey (12:45-1:45 pm)

 For Details Go To: GeoAlberta 2017

Topic 2: Workshop - Does Everyone in the Geomatics World Have, Let Alone, Need Leadership Skills? (1:45-4:30 pm)

How does leadership become a key foundation that everyone related to a sport GIS project should believe is essential? This interactive exploration is designed to open your mind to new ways in which to approach projects in which data matters, but brings into focus why your individual leadership style is what makes data matter!

February 12, 2017 - Canadian Ski Coaches Federation - Para-Alpine Module, Kinosoo Ridge Ski Area, Cold Lake, AB, Canada

Topic: The Para-Alpine Module is an on-snow and classroom based course that provides the Para-alpine coaching context when working with athletes with a disability. The Para-Alpine Module applies to boh the Entry and Development Coaching pathways for coaches interested in working with Entry Level athletes through to Developmental (Club/Provincial) level athletes.
2016 Past Speaking Engagements:
September 24, 2016 - Muscular Dystrophy Canada - Retreat, Camp He Ho Ha, Alberta (45 minutes west of Edmonton)

Topic: The Sport of Inclusion - The Alpine Skiing and Snowboarding Experience

July 29, 2016 - National Coaching Institute

, Calgary, AB, Canada

Topic: Making Ethical Decisions - 

Compeititon-Introduction Coaching Module (National Coach Certification Program)

June 19, 2016 - Alberta Sport Development Centre Grande Prairie: Coach Enhancement Program

 Topic: Advanced Practice Planning, Performance Planning - Part Two

May 8, 2016 - Alberta Sport Development Centre Grande Prairie: Coach Enhancement Program

 Topic: Advanced Practice Planning, Performance Planning - Part One

April 27, 2016 - National Coaching Institute

, Calgary, AB, Canada

Topic: Leading Drug Free Sport - 

Compeititon-Development Coaching Module (National Coach Certification Program)

April 23, 2016 - Para-Athletes Pathway in Winter Sport Conference, Östersund, Sweden

Topic: Growing Paralympic Winter Games: The Snowboarding Example

April 20, 2016 - Equine Canada High Performance 1 Coaching Module, Montreal, QC, Canada

Topic: Performance Planning and Advanced Practice Planning

April 6, 2016 - National Coaching Institute

, Calgary, AB, Canada

Topic: Making Ethical Decisions - 

Compeititon-Introduction Coaching Module (National Coach Certification Program)

February 22, 2016 -

 Calgary, AB, Canada

Topic: Make Ethical Decisions - 

Compeititon-Introduction Coaching Module (National Coach Certification Program)

February 17, 2016 - National Coaching Institute

, Calgary, AB, Canada

Topic: Design a Basic Sport Program - 

Compeititon-Introduction Coaching Module (National Coach Certification Program)
2015 Past Speaking Engagements:
November 28, 2015 - National Coaching Institute

, Calgary, AB, Canada

Topic: Managing Conflict - 

Compeititon-Development Coaching Module (National Coach Certification Program)

November 23, 2015 - Equine Canada High Performance 1 Coaching Module, Richmond, BC, Canada

Performance Planning and Advanced Practice Planning

August 3, 2015 - Equine Canada Eventing No Boundaries, Oakhurst Farm, Ottawa, ON, Canada

Being a Complete Athlete.

July 25, 2015 - Equine Canada Eventing No Boundaries, Rebecca Farm, Kalispell, MT, USA

Being a Complete Athlete.

July 18, 2015 - Hockey Alberta High Performance Coaching Clinic, Camrose, AB, Canada

Topic: Leading Drug Free Sport - Compeititon-Development Coaching Module (National Coach Certification Program)

June 28, 2015 - CADS Alberta Workshop, Red Deer, AB, Canada

Organizational Direction and Team Program Review.

June 4, 2015 - Equine Canada Eventing No Boundaries, Bromont, QC, Canada

Being a Complete Athlete.


April 23, 2015 - Alberta Sport Leadership Conference, Banff, AB, Canada

The Alberta (PLAD) Physical Literacy and Athlete Development Mapping System - How It Impacts You!

April 12, 2015 - National Coaching Institute

, Calgary, AB, Canada

Topic: Psychology of Performance - 

Compeititon-Development Coaching Module (National Coach Certification Program)

April 11, 2015 - National Coaching Institute

, Calgary, AB, Canada

Topic: Preventuion and Recovery - 

Compeititon-Development Coaching Module (National Coach Certification Program)

March 21, 2015 - Adaptive Physical Activity Symposium, Red Deer, AB, Canada

The Alberta Physical Literacy and Athlete Development Mapping System: Creating Alignment and System Implementation

March 19, 2015 - 

Adaptive Physical Activity Symposium, Red Deer, AB, Canada

Sport Development - From Grassroots to Podium Panel

March 17, 2015 - Equine Canada High Performance 1 Coaching Module, Wellington, FL, USA

Performance Planning and Advanced Practice Planning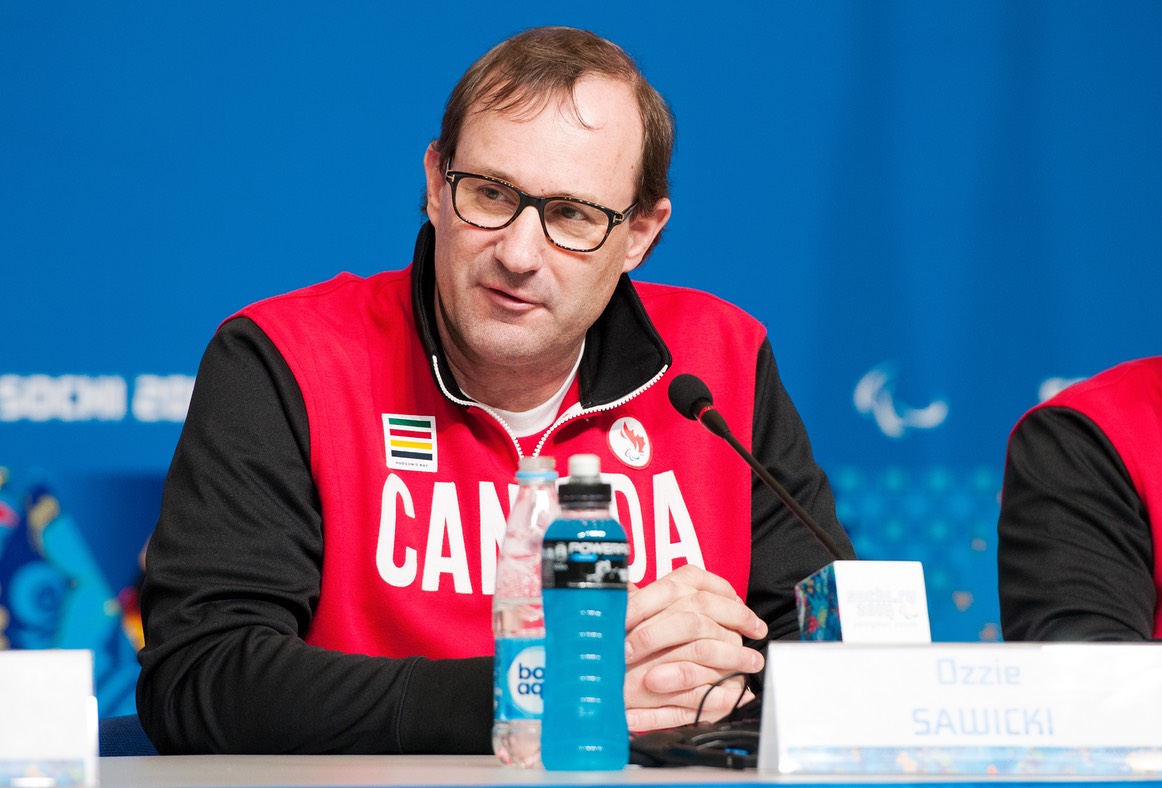 2014 Past Speaking Engagements:
November 9, 2014 - Eventing Canada Congress, Toronto, ON, Canada

Eventing No Boundaries - Overview

November 7, 2014 - Petro-Canada Sport Leadership sportif, Coaching Association of Canada, Ottawa, ON, Canada

Panel Session - Cooking with the Chefs: Leadership Experiences of the Sochi Olympic, Paralympic, and Commonwealth Games Chef de Missions

July 25, 2014 - Equestrian Eventing - Rebecca Farm Three Day Event, Kalispell, MT, USA

No Boundaries, Eventing Canada's Talent Identification Program

July 12, 2014 - Hockey Canada - High Performance Coaching Seminar

Leading Drug Free Sport

Managing Conflict

June 5, 2014 - Equestrian Eventing - Bromont Three Day Event, Bromont, QC, Canada

Performance Planning and Preparation

May 17, 2014 - Equestrian Eventing - Mustang Powder Three Day Event, Chase, BC, Canada

"Eventing, No Boundaries" Program Introduction

April 11, 2014 - Cochrane Sport 4 Life Community Awards, Cochrane, AB, Canada

Building a Performance Team for the Sochi Paralympic Winter Games: Parallels to Bulding a Sport 4 Life Community

March 6-17, 2014 - Chef de Mission, Canadian Paralympic Team, Sochi, Russia

Provide overall leadership for the Canadian Paralympic Team at the 2014 Paralympic Winter Games

Multiple speaking engaements at team, sponsor, and media events throughout the Games

January 20, 2014 - Guest Speaker, Red Deer College, Red Deer, AB, Canada

Topic: The Paralympic Movement: Understanding the Opportunities/Structure in the Paralympic Progression

The Developmental Progression or Continuum from Grassroots to High Performance Sport

January 18-19, 2014 - Workshop Facilitation, Toronto, ON, Canada

Equine Canada Eventing Strategy Session - Talent Identification Plan
2013 Past Speaking Engagements:
November 9, 2013 - Workshop Sessions, Equine Canada: Eventing Athlete Development Conference, Toronto, ON, Canada

Topic: Success of a Team - Planning and Accountability

October 27, 2013 - Keynote Speaker, Sport North Coaching and Volunteer Conference, Yellowknife, NT, Canada

Topic: Coaching and Volunteer Leadership - Each Pathway is Unique

September 25-27, 2013 - Canadian Paralympic Team - Sochi 2014 Paralympic Winter Games Orientation, Calgary, AB, Canada

Topic: Leadership and Mission Success - Perform in the Moment, Take Pride in the Journey

July 20, 2013 - Hockey Alberta - Coach Education Clinic, Calgary, AB, Canada

Topic: Leading Drug Free Sport - Compeititon-Development Coaching Module (National Coach Certification Program)

May 31-June 2, 2013 - Sport North Federation Coach Education Clinic, Yellowknife, NT, Canada

Topic: Managing Conflict Facilitator Evaluation - 

Compeititon-Development Coaching Module (National Coach Certification Program)

Topic: Psychology of Performance Facilitator Evaluation - 

Compeititon-Development Coaching Module (National Coach Certification Program)

April 30, 2013 - Guest Speaker, Rotary Club, Cochrane, AB, Canada

Topic: Volunteer Leadership - A Personal Journey

April 18, 2013 - Guest Speaker, Alberta Sport Leadership Conference, Calgary, AB, Canada

Topic: Team Leadership - Expectations for Sochi 2014
[back]